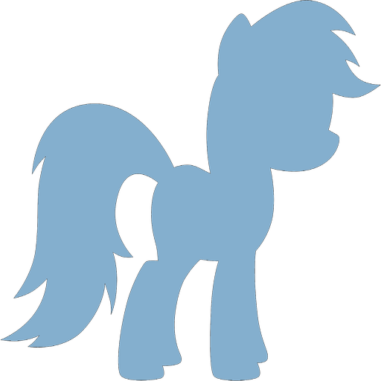 This place did not appear from the void. It was a pretty long journey up to this place, so let's hope it was all worth it. Even though the original idea behind all of this was different, I saved those plans for the future.
Brony fandom has more than 10 years of history and a pretty long list of events that took place during that time. Conventions, festivals, meetups… they all gave us an experience of a shared passion for the show we like, many new friendships as well as a lot of unforgettable memories.
It was not always easy to find these events, especially those happening in non-English speaking countries (like all over Europe). And even if found, it took some research to find the useful info or find out what to expect from this or that event, especially for a newcomer.
What is this page?
A fan activity, an overview of the brony conventions in Europe, and related information, including a calendar of planned events and a photo/video archive of these events.
Although I'm involved in the MLP conventions organization, this page is not affiliated with any particular one. There are plans for expanding the scope of events described here, but that's a long-term goal and long run for a single pony at the moment.
Who is behind this page?
I am 🙂 A short overview of my activities in the brony fandom and background can be found on the contact page.
Why this page?
European events have to deal with the language barrier and many are not known beyond the borders of the country. Also, not every brony event on the continent is held in English, and finding those are quite hard if you don't know what to search for.
I visit brony conventions and meetups since 2012 (usually with a group of friends) and from the beginning, there are always challenges to get all the necessary information. So here, you can find an overview of European brony events, including photos and videos, as well as links to the info sources about the event. I have to do this research for events I visit anyway, so why not share it with others?
Last but not least: when I want to tell the story about brony fandom and the experience from conventions, there is simply too much to tell at once. So if necessary, I can point everypony to this page to see, what it is all about (as far as pictures and videos can tell – the really interesting part are the stories and memories).
What's the deal with the archive?
Remember all those photos, videos, and merchandise pictures being posted during and after the event at dozens of places? After some time, people cancel their accounts, videos are deleted, events are ending, and their web pages vanish… a lot is lost or hard to find at all. Also, some people take photos and never publish them (including me).
Archive pages contain photo galleries, videos, reports, and other related materials for every year of the event – including links to existing galleries,  reuploads of stuff previously deleted from the web, and materials never published before. These archive pages are posted one by one and receive continual updates because there is A LOT to publish – my personal archive of visited events has almost 2TB.
Why is this whole page published, if it's not yet finished?
Publishing all the materials is a big task that takes a long time. As time goes on, some of the old events are getting too old. It's better to publish them now, while there are still people who remember and find this useful – putting all of this together took years and despite being far from the ideal state, it works as intended.
Are the published archive pages complete?
To the extent of my knowledge yes, but it probably contains gaps and mistakes. There might be other materials that are not listed here: somewhere on the web, or even unpublished ones.
This is where you come in: if you find any missing or incorrect information or missing materials, please let me know via any of the contacts!
If you don't have any other place to publish the photos, they can be uploaded to this page as a local gallery, in this case also let me know via any of the contacts, so we can place them here.