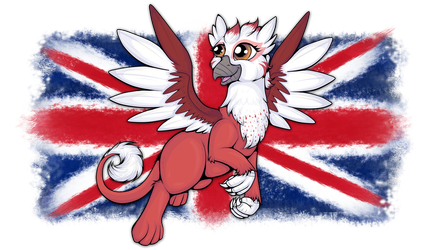 Place: Manchester, Great Britain
Official language: English
The usual number of attendees: ~100 – 150 (estimate)
The usual basic ticket price: ~60€
Years: since 2018
Status: Active
About the event
Griffish Isles is a smaller MLP convention, usually held at the beginning of May. It started as a one-day event in 2018 and 2019, but since 2021 it extended to a whole weekend.
The Con has an official pre-party, held in a booked restaurant (Waldorf Pub in recent years), where you can meet other bronies the day before and chat not only with other participants but usually also with VIP and community guests – which is one of the benefits of smaller events.
The con takes place in a fitting venue: in a friendly environment you will find the classic program common to most MLP cons: panels, discussions, and autograph sessions with guests, cosplay competition, workshops, but also MLP CCG, My Little Karaoke, or Pony Museum. The sellers are not missing either – the last in 2019 they were located not only next to the main hall, but also in the next building.
An evening program (sometimes referred to as an after-party) consisting of a buckball tournament, a charity auction, and concerts takes place in a restaurant reserved for the event or in the venue itself. It's a great event to get together and party with fellow bronies. And just like at a pre-party, you can join one of the popular activities: building the tallest tower possible from plush ponies.
If you are looking for a cozy little brony event where you can enjoy a classic con program without large crowds, then Griffish Isles is definitely worth a visit. And if you once visited BUCKcon, try to go to the places where it took place – it is likely that you will meet other bronies who came to remember the same thing.
History
After a two-year hiatus, the brony event returned to Manchester – Griffish Isles is almost the exact opposite of the BUCKcon, which was once one of the largest brony cons in Europe (it ended in 2016). Although it will probably not grow to the same dimension, the organizers are experienced and passionate, so we can look forward to the next years without any worries.
Starting a one-day event in St. Thomas Centre in 2018 and 2019, the next event was planned for 2020 but was canceled because of the pandemic situation. The next year was planned, then twice postponed, and finally took place in November 2021 in the new venue, the Pelundum Hotel which became the home place of Griffish Isles for the following years. It also expanded from Saturday-only event to the whole weekend.
Since 2022, the event is held again in May in the same venue as a whole-weekend event.
Mascot
The mascot of the event is Bobbie – unlike the mascots of other conventions, she is not a pony, but a griffin inspired by a typical British policeman.
The creator of Bobbie is stormblaze.